Shih Tzu Love Collection
Illustration inspired by my dog "Mushu" which happens to be a Shih Tzu, I had the aidea to make some sort of chart depicting the different styles that you can groom a Shih Tzu dog.
It was fun to gather different pictures of different looks and styles and translating them to a cute looking picture.
Once i had the different Illustrations i made a pattern which i decided to apply to different products, here is a sample of the 
Cut and Sew
 tshirts models.
This composition was turned into a simple tshirt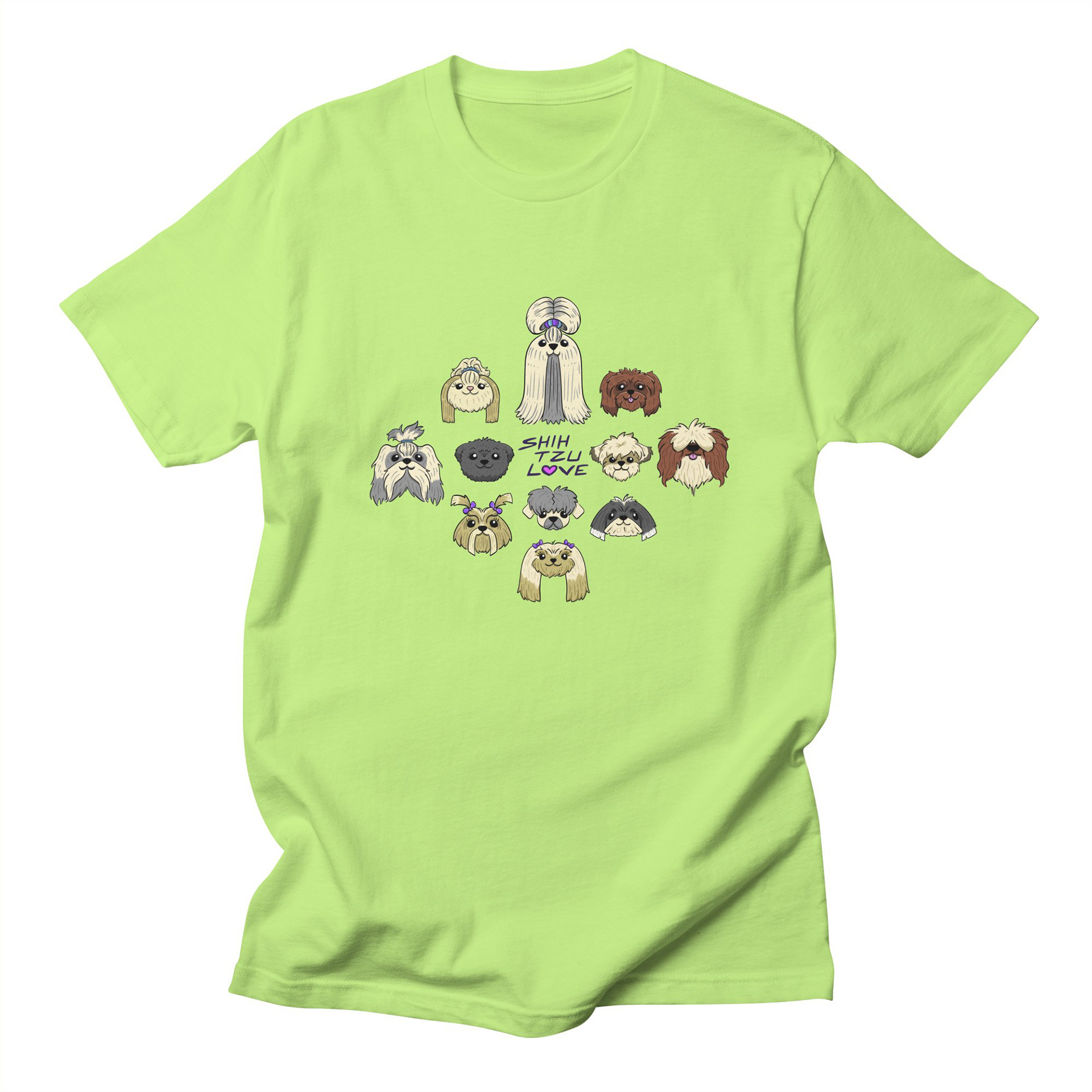 If you want to see all available products
Thanks for watching!